Mattie Castlebury
Mattie Castlebury's name is listed among those who are considered to be the notable trailblazers and the elite of East Texas during a span of time when it wasn't acceptible for women to fulfill certain roles.
She made Texas-sized history as an entrepreneur, socialite, and yes, the "HONKY Tonk Queen."
To most East Texans who were around in the 1900's, Mattie Castlebury was the legendary owner of Mattie's Ballroom, the number one nightspot in the area. The ballroom was a social spot that drew patrons from as far away as Shreveport and Dallas.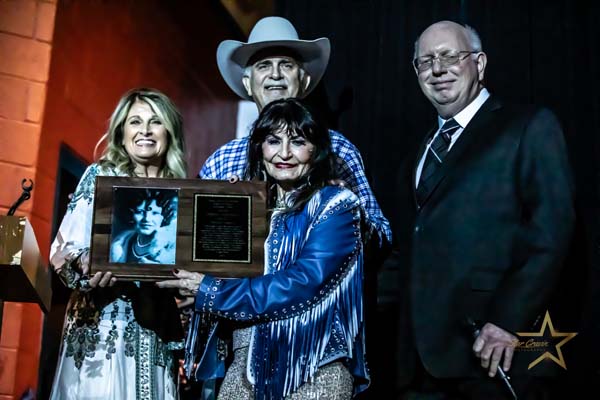 Castlebury was considered a respectable woman and her establishments later known as Mattie's Palm Isle and then the Reo Palm Isle were well-run businesses.
Martha Josey, J.C. Arthur, and Gary Arthur, grandchildren of Castlebury, were present to receive the Pioneer Award from Linda Davis.