Tracy Byrd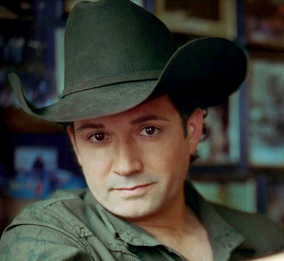 "I'd never been in a studio until I cut a record and got a record deal," reflected Tracy Byrd about the course of his career. "I was a live performer. That's what I am and where I came from and what I still love to do."
Life as a Country Music performer was far from the mind of young Tracy Byrd as he grew up in Vidor, Texas. When he was a little boy his grandmother began taking him fishing, and when he was six she bought him his first shotgun. Tracy's love for the outdoors has persisted throughout his life. Indeed, his passion for hunting and fishing, along with widespread popularity as a performer, has placed him today as a host of two shows on The Outdoor Channel.
As a youngster, Tracy learned to play the guitar and he enjoyed singing, but shyness kept him from performing. He pursued college coursework at Southwest Texas State (now Texas State University) in San Marcos, and at nearby Lamar University in Beaumont. But when he sang Your Cheatin' Heart at a shopping mall "recording studio", the manager was impressed and persuaded Tracy to perform at a local talent show. He was so impressive playing and singing Folsom Prison Blues and Weary Blues from Waiting that he received a standing ovation. The enthusiastic applause was decisive.
"All of a sudden they couldn't get me off," he laughed. "That's all I wanted to do."
Tracy soon caught on with Beaumont native Mark Chesnutt, who was headlining at Cutters nightclub in Beaumont. As his star rose, Chesnutt began touring, whereupon Tracy Byrd formed his own band and started at Cutters. Within a year Byrd explored Nashville, and on his second trip in 1992, he signed with MCA and recorded an album, Tracy Byrd. His second album, No Ordinary Man, was released to wide acclaim in 1993. Several singles from these albums charted, including Holdin' Heaven, which reached No. 1. Tracy Byrd was certified gold, No Ordinary Man was certified double platinum, and his next three albums all reached gold status.
Byrd promptly began touring, determined to build a fan base. "We toured from day one and never stopped," he explained. "We worked. Building a fan base like that in an old fashioned grassroots kind of way has really been a big reason for us staying around."
Another reason has been Tracy's versatility in turning his rich voice and expressive phrasing to different styles. "I've been versatile and I've not been trying to conform to any one thing."
From a shy youngster, Tracy Byrd has become a consummate, highly popular entertainer. "The payoff was and always will be that couple of hours on stage every night. I still love making live music, and working with my band. I still love working up a show and rehearsing."
Tracy and his wife, Michelle, make their home in Beaumont with two sons and a daughter. Tracy is a devoted family man, and he is active in charity events. "But I feel I still have a lot to offer in music."
So do his fans.
---
Dallas Wayne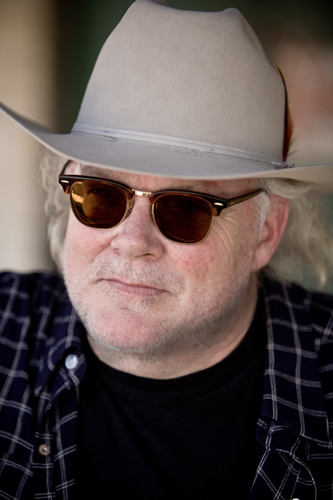 A decade ago Dallas Wayne, noted DJ and veteran C&W performer, brought his talents to KHYI 95.3 FM in Dallas, Texas. In 2006 the Academy of Western artists presented him with a Will Rogers Award for Classic Country Major Market DJ of the Year.
The following year Dallas moved to SIRIUS XM Satellite Radio, where he may be heard on the air in Outlaw Country and at Willie's Roadhouse, the Texas-based honky-tonk channel. In 2009 Dallas was awarded a second Will Rogers Award for DJ of the Year. He performs as part of the honky-tonk group Heybale.
Dallas Wayne's most recent honor is a warm welcome into the Disc Jockey wing of the Texas Country Music Hall of Fame.