Tanya Tucker
A high-energy performer nicknamed "The Texas Tornado," Tanya Denise Tucker was blessed with precocious vocal talents as a child. The youngest of three children, she was born on October 10, 1958, in Seminole, Texas. Tanya's parents, Beau and Juanita Tucker, were dogged by poverty. Beau moved the family around as he searched for construction work.
Settling in Wilcox, Arizona, for several years, Beau strongly encouraged the musical gifts of his daughters, LaCosta, and Tanya. The girls were taken to the performances of touring country artists, and Beau frequently arranged for little Tanya to come onstage and sing. Tanya, LaCosta, and three Wilcox boys formed a group The Country Westerners. The family moved to Phoenix when Tanya was eight, and she became a regular on The Lew King Ranger Show on local television. Soon the family moved to Utah where Tanya landed a non-speaking part in Jeremiah Johnson, filmed in 1971 and starring Robert Redford. After another move to Las Vegas, Beau scraped together enough money for a demo tape. A few years earlier Beau had unsuccessfully peddled a crude demo around Nashville, but this time Tanya's tape caught the attention of the right people.
Thirteen-year-old Tanya Tucker signed a contract with Columbia. She turned down The Happiest Girl in the U.S.A. in favor of Delta Dawn, recorded in her first Columbia session. In 1972, Delta Dawn reached the Top 10, and that same year Tanya made her debut on the Grand Ole Opry. She was named the New Female Vocalist of the Year by the Academy of Country Music, and in 1973 she had two No. 1 hits, What's Your Mama's Name and Blood Red and Goin' Down.
In 1974 Beau negotiated a $1.5 million contract with a new label, MCA. The contract was signed on Tanya's sixteenth birthday at a gala party arranged by MCA at a Little Rock amusement park. In 1975 Lizzie and the Rainman and San Antonio Stroll soared to No. 1, while Don't Believe My Heart Can Stand Another You reached the Top 5. During the 70's Tanya appeared in motion pictures such as Hard Country with Kim Basinger and Jan-Michael Vincent and in the TV movies Amateur Night with Dennis Quaid, The Rebels, starring Don Johnson, and Hard Country.
A tumultuous romance with Glen Campbell, who was at the height of stardom, gained considerable notoriety. Other romances also were publicized, and her bouts with alcohol and cocaine led to a 1988 stay at the Betty Ford Center for rehabilitation. In 1986 Tanya signed with Capitol Records and produced several No. 1 hits: Just Another Love, I Won't Take Less Than Your Love, If It Don't Come Easy, and Strong Enough to Bend. In 1991 the Country Music Association voted Tanya Female Vocalist of the Year. In 1992 she was awarded ACM's Video of the Year for Two Sparrows in a Hurricane, and in 1991 Tanya, an avid horsewoman, won the Celebrity Cutting Horse Championship in Fort Worth.
"She's going to be the next Elvis Presley." Tanya was still a teenager when Elvis Presley caught her show in Denver, and she treasured his remark. "I'd stack any awards in the world up against that one comment," stated Tanya in her 1997 autobiography, Nickel Dreams.
---
Gene Watson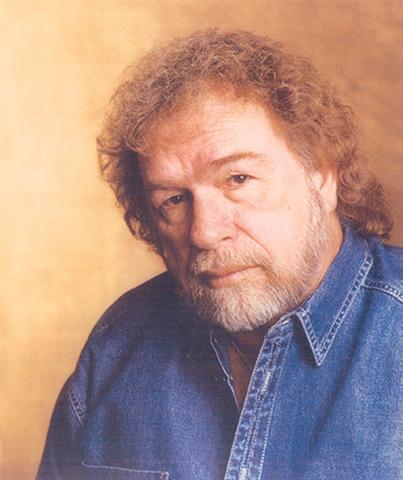 "The world stops spinning when he sings," declared Robert K. Oermann, dean of Country Music critics. "In his voice is all the ache of existence." The expressive tenor voice of Gene Watson has generated admiration from such stars as George Strait, Marty Robbins, George Jones, and Randy Travis. He is widely regarded as a singer's singer.
Gary Gene Watson was born on October 11, 1943, in Palestine, Texas. His father was a sawmill worker and farm laborer. For the first several years of Gene's life, he rambled around with his parents and six brothers and sisters in an old school bus as his father sought work. Often the entire family toiled together in harvesting crops. Finally the Watsons settled in Paris in northeast Texas. Gene's father was an instrumentalist who liked to play the Blues, and the boy quickly developed a feel for music. The family attended Pentecostal church services, and like so many budding country artists, young Gene began singing gospel music. Feeling the need to support his family, Gene dropped out of school in the ninth grade and found employment as an auto repairman where he developed a passion for cars. Indeed, Gene still tinkers happily at The Toy Shop, an auto shop he set up for his personal use.
Beginning in 1965, Gene and his band recorded for various independent labels. Nearly a decade passed, however, before Gene finally scored a hit. In 1974 the provocative Love in the Afternoon was picked up by Capitol Records, and the song reached the Top 3 in 1975. Capitol signed Gene, and with the backing of a major label, he recorded a succession of hits, regularly cracking the Top 20 during the next five years.
Where Love Begins made the Top 5 in 1976, and the next year Paper Rosie hit the Top 3. I Don't Need a Thing at All reached the top 10 at the end of 1977, and a year later One Sided Conversation also made the Top 10. In 1979 Pick the Wildwood Flower hit the Top 5, while Should I Go Home (Or Should I Go Crazy) reached the Top 3. But Gene's favorite hit of 1979 was Farewell Party. A moving tale of suicide, Farewell Party became Gene's signature song, and he named his band after the Top 3 hit.
His first MCA release, Between This Time and the Next Time, made the Top 20 in 1981, and before the year ended, MCA released Gene's biggest hit, Fourteen Carat Mind, which reached No. 1. During the next three years Gene enjoyed five Top 10 hits, a Top 5, and a Top 3. He moved to Epic Records in 1985 and immediately reached the Top 5 with Memories to Burn. But there was not as much success during the next few years, and by 1988 Gene was considering retirement from the music industry. Then Gene's career was revived by a new manager, Lib Hatcher, who also managed Randy Travis. Lib arranged a contract with Warner Brother's Records. Almost immediately Gene recorded a Top 5 hit, Don't Waste It on the Blues. Gene also began touring with Randy Travis, who was enjoying the peak of his popularity.
---
Nat Stuckey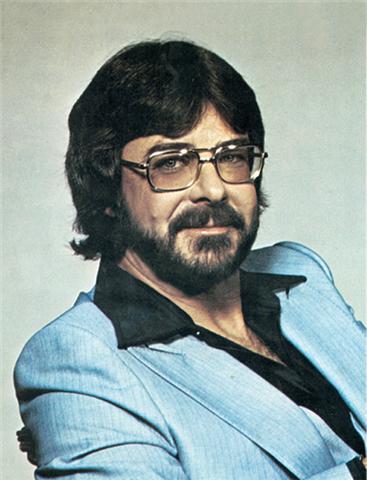 When Ann Stuckey took charge of her husband's fan club, she happily distributed badges which declared that the wearer was "Stuck on Stuckey." Indeed, fans were "Stuck on Stuckey" because of Nat's enormous versatility. During a career which spanned more than three decades, Nat Stuckey was a singer, songwriter, deejay, record producer, music publisher, owner of a booking agency and the voice of hundreds of commercials.
This versatile Texas was born in Cass County on December 17, 1933. Nathan Wright Stuckey, II was raised in Atlanta, where he learned to play the guitar and developed a deep interest in music. After high school he attended Arlington State College where he studied speech and radio-TV. Returning to Atlanta he became a radio announcer at KALT. After two years, Nat entered the Army, working with Armed Services Radio and TV in Korea and New York City. Following his discharge, Nat came back to Atlanta and KALT.
Then he moved to KWKH in Shreveport, home of the Louisiana Hayride. Nat worked as a deejay at KWKH for the next eight years at the same time expanding into other areas of music. In 1957 and 1958 he performed with an eight-piece jazz band. Then Nat formed a country group, The Corn Huskers, and a year later he became leader of the Louisiana Hayride. Nat Stuckey was the last major artist developed by the Hayride.
Nat began recording in 1964, and by this time he was writing songs. In 1966 Sweet Thang made the Top 5, and Loretta Lynn and Ernest Tubb recorded a hit version of the song. Nat wrote Waitin' in the Welfare Line for Buck Owens, and the recording spent seven weeks at No. 1. In 1967 Jim Ed Brown took Nat's Pop-a-Top to the Top 3. Nat recorded several songs which hit the charts, and in 1967 he formed a backing band called the Sweet Thangs. In 1969 he reached the Top 10 with Sweet Thang and Cisco. Twice he recorded his duets with Connie Smith, Young Love and If God is Dead (Who's that Living in my Soul), and the duo also recorded two albums.
Nat enjoyed a banner year in 1973. Got Leaving on Her Mind reached the top 15, Take Time to Love Her made the Top 10, and I Used It All on You hit the Top 3. For a time Nat's opening act was a fast-rising teenaged singer named Tanya Tucker. During the 1970s Nat began announcing and singing commercials, eventually recording hundreds of regional and national media ads. He wrote two Coca Cola jingles, recorded twenty-two McDonald's spots, and became the singing voice of Budweiser commercials.
After Nat and Ann moved to Nashville, they established a booking agency, Music Row Talent, Inc. Nat also bought and sold land in Tennessee and Texas through his Texas Promised Land Development Company. Despite the demands of his businesses, touring schedule, recording sessions, and songwriting, Nat found time to pursue a variety of personal interests. He rode motorcycles and was a bass fisherman of sufficient skill to be invited to Bass Master Tournaments. A dog lover, Nat sometimes was allowed to assist in veterinary surgery (the vet was a business partner). His carpentry skills inspired him to start a woodworking and furniture-making enterprise at his home on Center Hill Lake. But his latest venture was cut short by the discovery of lung cancer. Within two months of diagnosis the fifty-four-year-old entertainer died on August 24, 1988. His ashes were scattered over Center Hill Lake.